Google posts are a free and simple way to leverage your Local Search.
And with the lifting of COVID-19 restrictions now is a great time to be building your business. A hospitality customer of mine has taken just that initiative with great results as you can see. Recently they extended their service, and started sharing the story.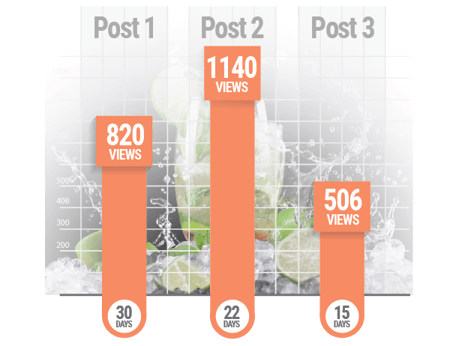 In 2019, nearly one-third of online consumers in the U.S. used the internet on a daily basis to search for local businesses. And as of 2021, Google had 86.6% of the market share of search engines — meaning, getting noticed on Google is an effective way to boost business volume and find new customers.
To help companies reach prospective consumers, Google introduced a feature called My Business Posts. It allows businesses to share relevant information that appears within Google Search and Maps results themselves, rather than taking users to a new webpage.
Local search is powerful for small businesses: 46% of all Google searches are looking for local information, which means if your business isn't optimized for local search, you could be missing out on potential customers who are ready to shop in your area. In short, local SEO is critical if you want your business to stay relevant.
To help you optimize your business for local SEO, Hubspot created a comprehensive guide, which will cover local SEO tips and tools. By the end of the guide, you'll have a firm understanding on how to optimize your business to reach potential consumers who use local search to choose which products or services they're going to buy.
What are Google My Business posts?
Google My Business posts are short and simple updates for communicating with people who are actively looking for information about your business (or businesses like yours).
Ready to try making a Google My Business Post? Here's how.
How to Post to Google My Business
Log into Google My Business.
Choose the type of post you want to create.
Craft the post.
Publish your post.
Check your post status.
As a free and easy tool for connecting with customers, Google My Business Posts offers massive potential for local SEO marketing. The caveat? While your posts will appear on both Maps and Search results, generic content won't get noticed in an increasingly competitive marketing landscape.
In effect, Google provides the tools you need to get the job done — but it's up to your business to create compelling, context-aware content that captures consumer attention. If you need some help in creating your content reach out using our chat bot.